Cyber war continues to rage as the SEC discloses a security breach in its systems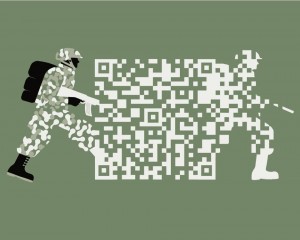 The White House's website, under its 'Making Our Military Strong Again' section, has featured the following comments regarding cyber war "Cyberwarfare is an emerging battlefield, and we must take every measure to safeguard our national security secrets and systems. We will make it a priority to develop defensive and offensive cyber capabilities at our U.S. Cyber Command, and recruit the best and brightest Americans to serve in this crucial area."
It sounds like the current administration is pretty concerned about this subject. But recent events have revealed two things: first, that this "war" is raging more than ever, and second, that the public is not being timely or adequately informed about what's actually going on at the "battlefield".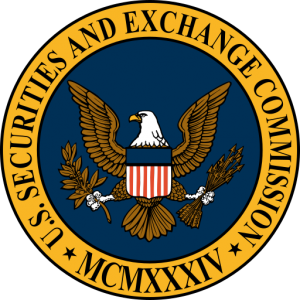 This is evidenced by Wednesday's news, coming directly from the SEC Chairman Jay Clayton, who has unveiled a cybersecurity breach that has affected one of the institution's primary database, the "EDGAR" system.
This system is in charge of processing more than 1.7 million electronic fillings coming from businesses who have the responsibility to disclose information such as financial reports, management team changes, and other legal data that, if accessed, previous to its public release, can cause market disruptions that hackers might use for profit.
Let's say a person has access to an annual report filing, prior to the rest of the investment public. This person can predict, depending on the company's performance, where the market is moving before it does. Therefore, he has the ability to profit (illegally) from such data, and this is where this breach becomes a dangerous one, as the SEC report states that hackers exploited a software glitch in the test filing component of the system to gain access to non-public information.
What comes as a surprise here is that this incident occurred in 2016, and it wasn't until this week that the public was informed about the matter. This is perhaps one of the most frightening concerns about this cyber "battlefield", that the public is not being kept up-to-date with what's going on, and they might be exposed to harmful situations, without them having a clue of what's happening.
This event adds up to the recent Equifax scandal, raising concerns on how secure is people's personal information, contained in many public and private company's databases. Clearly, the 'war' is still raging, and the government has to step up to this challenge, as this new tech-era poses a critical threat to homeland security.
As for us, we want to do our best to keep your credit records as clean as a whistle, as many of these incidents might be affecting them and therefore, your ability to access unsecured funding opportunities.
Our partner company, DeletionExpert.com is the best alternative for you to dispute any negative items that are appearing on your credit report. We consider ourselves experts in resolving identity theft issues fast, cheap and guaranteed. Let us give you a FREE ANALYSIS of your credit reports, and let's work together to clean them up. 100% Success Rate GUARANTEED.