Corporate America appears to be disappointed with Trump's reaction.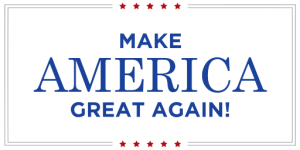 It seems that political viewpoints are getting in the way of President Trump's plan to improve America's competitive capabilities when it comes to home-based manufacturing activities. This is something you might have caught by from incoming news about the American Manufacturing Council he assembled a few months ago.

After certain controversial statements and tweets (a channel that seems to be the personal favorite of the President) about the white-supremacy related mayhem that happened in Charlottesville, a handful of the CEOs that were participating in the council decided to leave the group, pointing to significant disagreements they have with the political decisions undertaken by the current administration.

To give you some background about what this is all about, the President promised to meet with industry leaders to kick off a set of relevant changes to fuel the "Made in the U.S.A." initiative. In January of 2017, he managed to gather a bunch of prominent CEOs including Tesla's Elon Musk, Dow Chemical's Andre Liveris, and Dell Technologies' Michael Dell to get insights and advises on how to move forward with the matter.

Sounds like a productive initiative, doesn't it? An elite group of business experts working along to get America's manufacturing system back on track.

It seems that the White House hasn't been the best organization to get the most out of this group since politics have clouded the room and "slammed" a few doors along the way, as can be interpreted by the recent resignation from the council by Intel's Chief Executive Officer Brian Krzanich.

Krzanich posted on the company's official blog a written statement saying: "I am not a politician. I am an engineer who has spent most of his career working in factories that manufacture the world's most advanced devices. Yet, it is clear even to me that nearly every issue is now politicized to the point where significant progress is impossible. Promoting American manufacturing should not be a political issue."

A side comment regarding this statement: Such an inspiring message to all those young men and women pursuing happiness through entrepreneurialism, right? Putting the word impossible next to the word progress is probably not something you might like to quote on during a TED talk.

Nevertheless, Krzanich's resignation has alarmed the public, due to the fact that two more CEOs have resigned in less than 24 hours after Trump's apparently vague response to the Virginia crisis brought up such a storm of criticism.

Under Armour CEO Kevin Plank and Merck CEO Ken Frazier, have also left their seats empty, as a sign of protest to this allegedly delayed reaction from the White House to such a delicate matter.

To explain his decision, Frazier stated:"As CEO of Merck and as a matter of personal conscience, I feel a responsibility to take a stand against intolerance and extremism." Yet, what then came to be impressive was the President's response to this position, through a tweet where he commented: "@Merck Pharma is a leader in higher & higher drug prices while at the same time taking jobs out of the U.S. Bring jobs back & LOWER PRICES!".

Team spirit is in the air folks! Haha. Sounds like a hard way to build good relationships with the people that you are actually trying to motivate. On the other hand, back-firing the comments of the only African American within the council is also a little bit too "let's throw more wood to set off the fire" kind of thing, don't you think?

To sum up, there are indeed many challenges ahead for the President's agenda regarding his intentions of rebuilding the American manufacturing landscape; and these resignations are not helping him to get any closer to that goal.
Buckle your seat belts.Three CEOs in 24 hours should come as a warning of more potential resignations. An apology or maybe a few public handshakes might ease the ground. The White House still has to prove that they can actually change things, and that is going to take a lot more bridge-building than this.

At FastUnsectured.com, we do believe that the best is yet to come for American businesses and manufacturing companies. We think progress is actually possible and we are here to connect you with all the resources you need to get your business up and running. Check out our Corporate Funding section and let us help you to get the funds you need to keep innovating!