An unhappy turn for this 'toy story'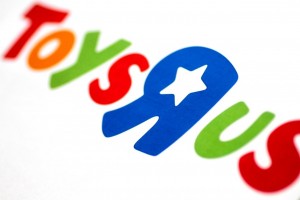 Christmas spirit is taking over the place, but this time, it has begun spreading with a little bit of though news, as the massively-known toy store chain Toys 'R' Us has filed for Chapter 11 Bankruptcy this Monday afternoon.
This 'toy story' has been facing many obstacles lately, as the rise of large online retail stores, such as Amazon, Walmart, and Target, have taken over the toy market, offering significantly lower prices and following the consistent trend of online shopping, where Toy 'R' Us has, sadly, stayed behind.
The company, which operates more than 1,600 stores located in different parts of the world, along with 64,000 employees, is being held against the wall by a $6.6 billion of debt, coming from the 2005 buyout led by KKR & Co. and Bain Capital, who apparently did not help in regaining strength for the company to survive this wave of virtual competition.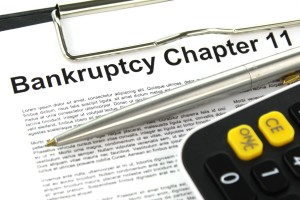 This bankruptcy 'trend' has been worrying many, as major players in the physical retail industry have felt the effects of the one-click-purchase era, including renowned businesses such as Macy's and Sears who struggle to compete with e-commerce giants to maintain their market shares.
The Chairman and Chief Executive Officer of the company said in a statement "Today marks the dawn of a new era at Toys 'R' Us where we expect that the financial constraints that have held us back will be addressed in a lasting and effective way."
It seems that the company is hoping to clean its finances, in order to reassess its competitive position to sustain its operations. The question would be: Is there still a place for a specialized retailer nowadays? Or is this 'toy story' coming to its end?
David Berliner, a partner with BDO Consulting, a large business consulting company, has said to Reuters, regarding Toys 'R' Us survival possibilities, that "vendors don't want to see them fail, so I think they have a good opportunity to survive."
Indeed, an optimistic statement, since the market hasn't reacted that positively, as shares of major toy producers such as Mattel (MAT) and Hasbro (HAS) have tumbled after news of the company's bankruptcy was released, reflecting the market's sentiment towards what could be a dark season for the entire industry.
The future of Toys 'R' Us will surely be dramatically 'redesigned' as the company needs to reinvent itself to face major threats coming from the new tech-era, which has put many well-established firms in delicate situations and has sent many CEOs to Wall Street's graveyard of failed administrations.
Speaking of online solutions, have you ever thought unsecured credit could be approved as fast as 60 minutes, and completely online? That's right, no visits to the bank or having to deal with lousy representatives.
At FastUnsecured.com we offer Unsecured Financing, FAST. You can APPLY NOW for a free credit analysis to access more than 27 lenders who can provide you more than $50K of unsecured funds, EACH! The days of 'everything online' are here, and you don't want to miss this incredible opportunity to access fresh funds, in a few clicks.