After fourteen months of Brexit euphoria, uncertainty remains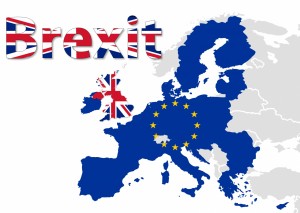 In March 2017, David Cameron said to the renowned British newspaper, The Guardian: "I thought it right to hold the referendum because this issue had been poisoning British politics for years". A bold statement that has fueled discussions and pub-like gossip and rumors about how Brexit would affect U.K. businesses and its immigration policies.
Many months have passed since the day British citizens decided to exit the European Union, but things remain the same. A few days ago, a meeting held between U.K. and E.U. negotiators revealed that there's a lot to talk about and very little has been accomplished so far.
Maybe, I'm not being clear enough on how stalled things are. Let me give you an example. The E.U.'s Chief Negotiator referred to the proposals drafted by the U.K. as "a sort of nostalgia in the form of specific requests which would amount to continuing to enjoy the benefits of the single market and E.U. membership without actually being part of it". Kind of a friends-with-benefits arrangement.
It seems that Theresa May is falling on Cameron's consequences. A brief comment about this, how nice is it to make this sort of decisions to, later on, let the next guy (in this case, woman) in office deal with the fall-out? Don't make a mess you're not going to clean up, as any of our grandfathers would say.
There are three core subjects that must be dealt with, and they are as complicated as it gets. The first one is immigration. In this regard, a former chairman of U.K.'s main financial regulator said in an interview with CNBC: "I think that the most fundamental reason why the Brexit referendum passed was immigration". This topic is quite a controversial one since many foreign companies have invested heavily in the country and now they have to deal with a potentially threatening immigration policy after the Brexit deal is done.
On the other hand, customs procedures are also on the table, as the E.U.'s free trade arrangement will no longer apply to the U.K. And, last but not least, the E.U. is asking for a divorce-like compensation settlement that Britain's are far from agreeing on.
The path seems heavily clouded, and nobody wants a 'flood'. Japan's Prime Minister, along with other countries' top government officials, have raised their concerns on Brexit negotiations moving too slow and believe that Theresa May is probably starting to feel 'the heat'.
From those three topics, the bill from stepping out seems to be the one nobody wants to touch with a long stick. Nevertheless, the European Commission President Jean-Claude Juncker suggested that the figure will be around the €60 billion euro. At this point, who knows?
British government officials haven't commented on the size of the payment, but the U.K.'s Secretary of International Trade Liam Fox issued some hard remarks about the E.U.'s intention of setting the bill with payment as the first item on the agenda. He said that the U.K. will not be "blackmailed" into paying an excessive amount to speed things up.
It seems that the path towards the Brexit "dream" still needs some diplomatic paving. Meanwhile, here at FastUnsecured.com, we are way less restrictive on our requirements to get you the funds you need!
We are, quite the contrary, all about speeding the process as much as possible for you! APPLY NOW for up to $50K of unsecured funds from more than 27 lenders. We offer 60-minute approvals and funding in 72 hours. How's that for fast? Visit us today!