5 Common Sales Tricks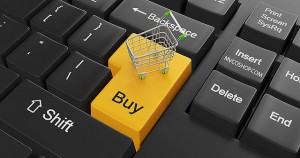 If you ever encounter somebody who is desperately trying to sell you something maybe a car, house, clothes, insurance etc., watch out! Here are the common tricks they'll use to push you to buy.
1. The Probe
This sales tactic is very common, and I am sure that a salesperson has used "The Probe" tactic on you several times. Once a salesperson spots you, the first thing on their mind is whether or not you actually want to buy. They'll probe around to see if you are worth the effort of pitching a sale. If not, they would rather not waste their time on someone who will not make a purchase.
2. The Trust Me
Most salespeople try to appeal to your sympathetic side and make you feel like you are speaking with a friend. Watch out! This is a sales tactic. In some instances, the salesperson will walk very closely with you. Making sure not to spook you away, they will sell the product or service in the best possible light. Be very wary when a salesperson says "trust me". You are better off trusting our own instinct.
3. The One-Step Negotiation
We, in the West, are used to a "fixed price", so we accept whatever price has been quoted for a product. Salespeople take advantage of this and deliberately inflate the prices of their products so that, once you haggle a bit, they remove a small fraction of the price to make you think that you have gotten a fair deal. You will encounter only a few buyers that are willing to do a two-, three-, or even four-step negotiation.
4. The Persuaders
Once they get you hooked on a particular product, the seller will only stop when you have finally parted with your cash. They may try to tell you that the product is part of a sale that is ending soon or give you the impression that someone has placed a higher bid for the product. This trick is geared towards making you part with your money through persuasion.
5. Feel-Felt-Found
The salesperson may try the feel-felt-found technique when they feel that you are a bit skeptical about the quality of the product being sold to you. The salesperson may say something like, "Many of our best customers probably felt the way you are feeling now, but the moment they bought this product, they realized it was the best decision."
Nobody likes to overpay for any product. Do not get fleeced out of your money next time you are looking to purchase something! Financial smartness is a topic that cannot be over emphasized. For more tips on finances and how to spend wisely visit www.fastunsecured.com and discover a new aspect of the financial world that you never knew before!